ART IN PRISONS | VICTORIA
THE TORCH

The Torch provides support to Indigenous offenders and ex-offenders in Victoria through art, cultural and arts vocational programs. By embracing program participants as artists rather than offenders, The Torch provides an avenue to change.

The Torch has been delivering the Statewide Indigenous Arts in Prisons and Community Program (SIAPC) since 2011. The SIAPC Program is set within the context of the Victorian Aboriginal Justice Agreement and its focus is on the role of culture and cultural identity in the rehabilitative process of Indigenous prisoners.

The Torch employs Indigenous Arts Officers to deliver the Program to Indigenous men and women in Victorian prisons and to support participants who are transitioning back into the community.

Their program aims to reduce the rate of reoffending by encouraging participants to explore identity and culture through art, develop confidence and define new pathways for themselves upon release from prison.
CONFINED

CONFINED is an exhibition of artworks by Indigenous artists currently in or recently released from prisons in Victoria. Presenting over 250 artworks, CONFINED creates a strong visual metaphor for the over-representation of Aboriginal people in the criminal justice system.
The Confined exhibition is the key annual public event of The Torch's Indigenous Arts in Prisons program.
Unlike other state programs, 100% of artwork sales from the CONFINED exhibition goes back to the artists.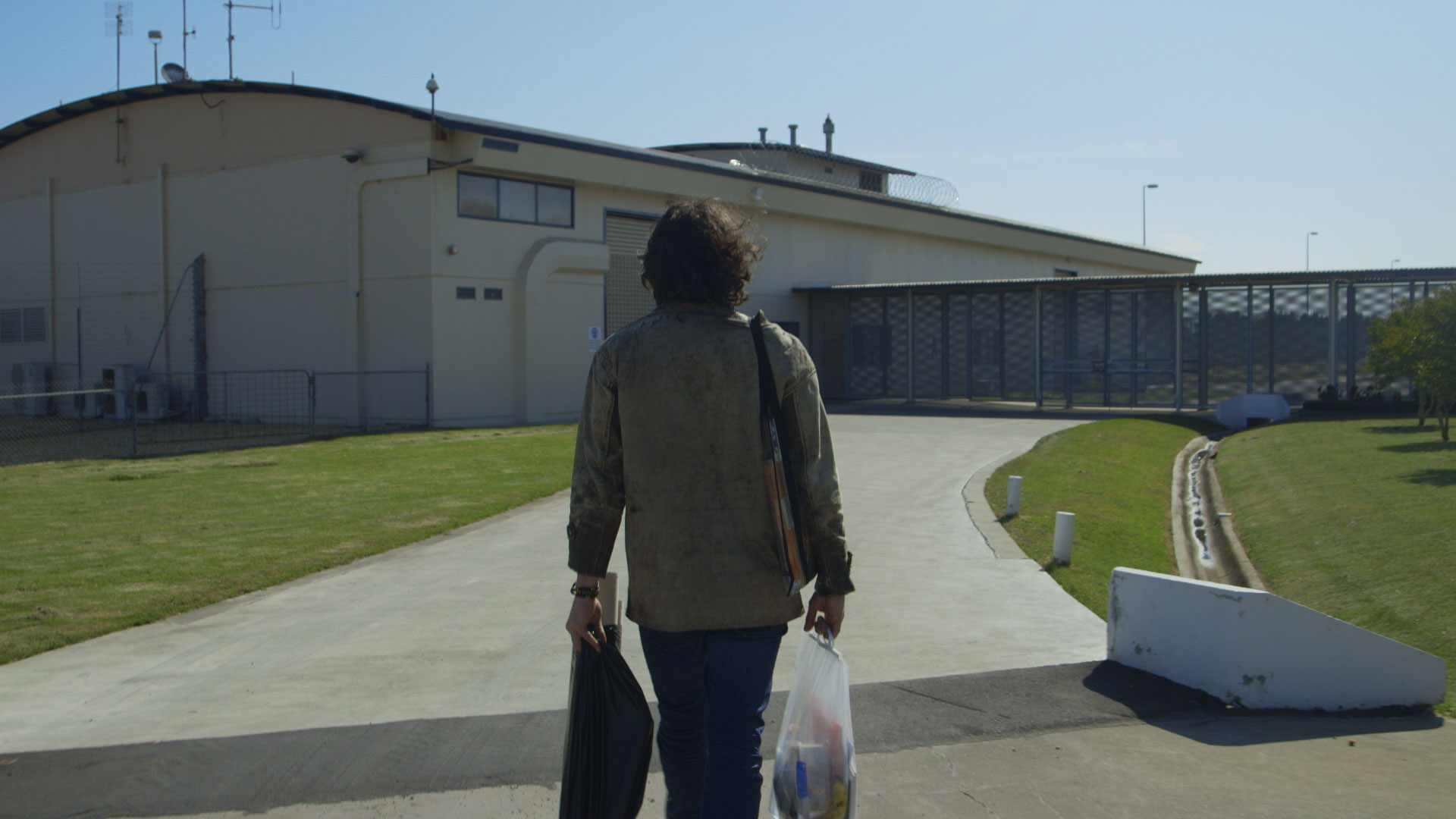 The Torch CEO Kent Morris walks towards Fulham Correctional Centre.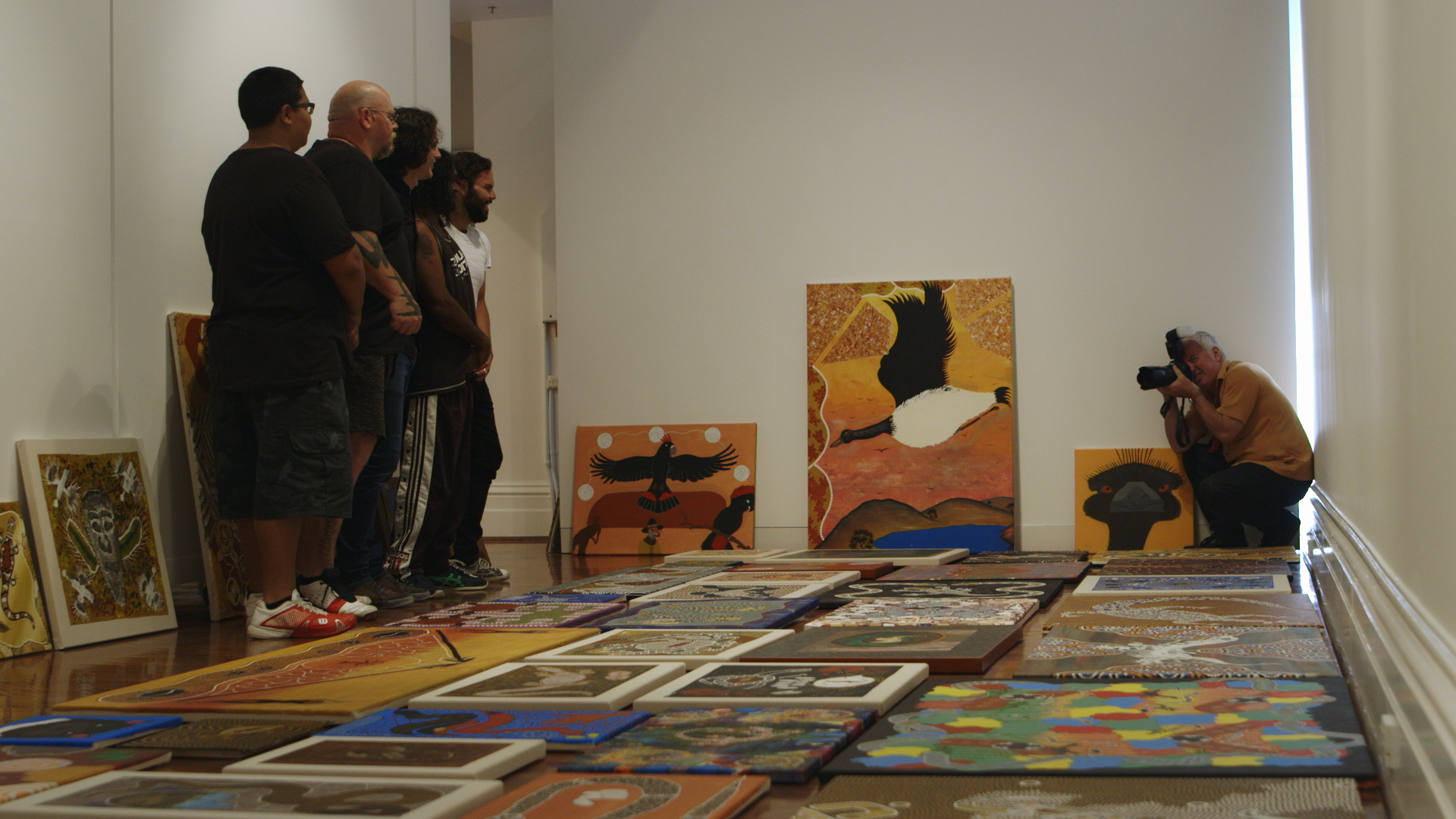 Preparation for the annual Confined exhibition begins.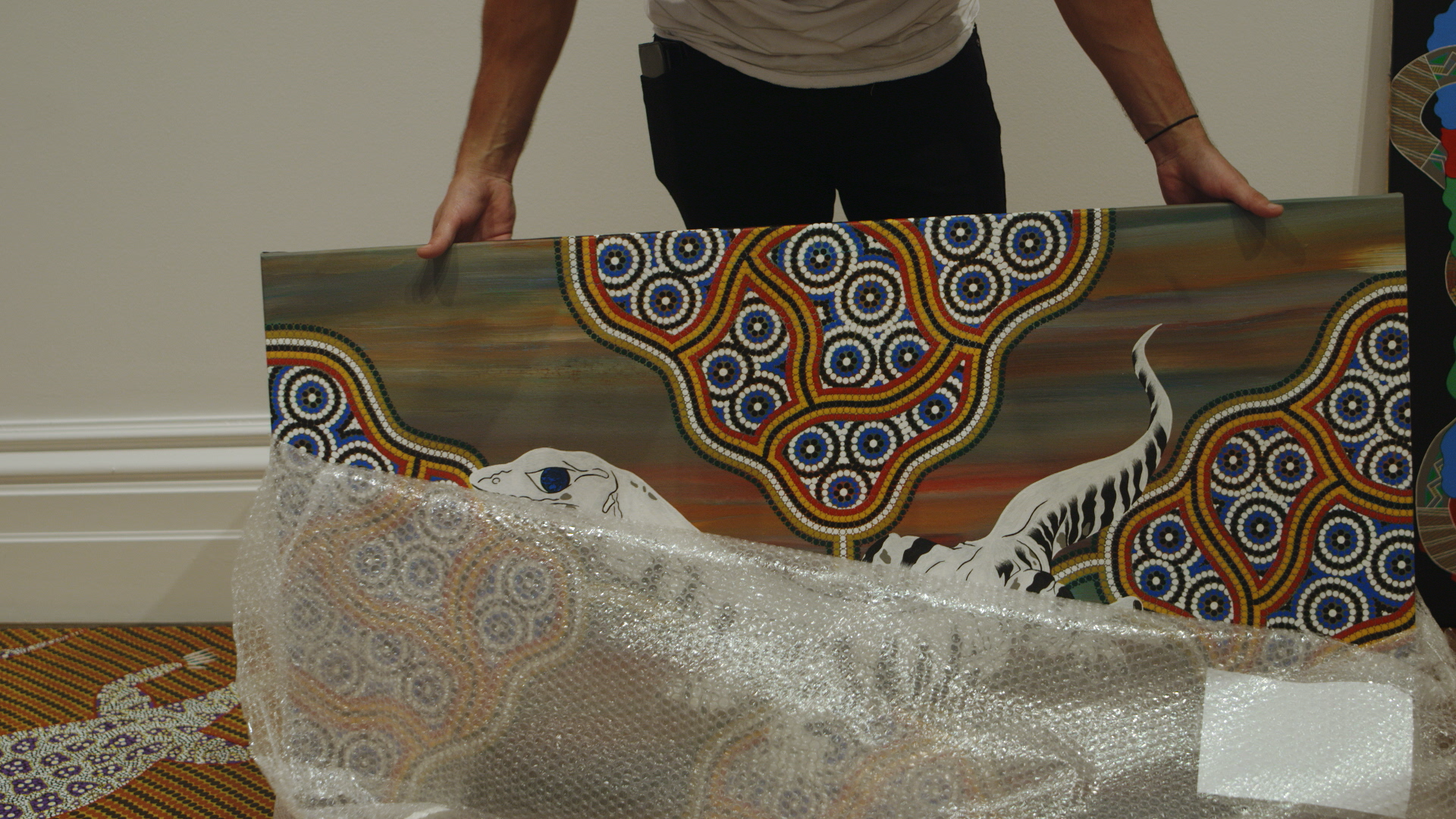 Unwrapping 'Goanna Dreaming, More Strength' by Artist Damien Owers.