MAKING THE FILM
16 months, hundreds of hours of footage...This is a film that was created through a series of extraordinary friendships.
In 2014, Director Alex Siddons was gifted a painting that was created inside the Indigenous unit of Fulham prison in Gippsland, Victoria. A few months later Alex met Robby Wirramanda - an Indigenous artist who had recently been released and had attended Fulham during his sentence. Alex remembers Robby walking toward him - completely staunch and unflinching, as if he was carved from stone.
Alex told him about the painting, and his vague idea about a project focusing on the invisible story of the rising Indigenous incarceration epidemic that plagues Australia.
The painting led Alex back to the art room in which it was created. Walking through the gate and into the yard Alex learnt very quickly to keep his head down. There the inmates stood, clothed in green and ruled by an unspoken code that is governed by stance and silence. Alex was taken to meet Christopher Austin, the Elder within the Indigenous unit. He'd been inside the system since the age of 12.
Alex discussed the prospect of exploring the artists and their journey toward the Torch's Confined exhibition. 'We're Blackfella's in jail. Nobody cares about us. This is a chance for our story to be told'. Chris's words stayed with Alex as the gate closed behind him.
These early moments conjured a 6 year journey that became the enduring and exhausting process of creating The Art of Incarceration.
The Art Of Incarceration could not have been made without the support of The Torch program, the Fulham Correctional Centre and Corrections Victoria, and for that we thank them from the bottom of our hearts.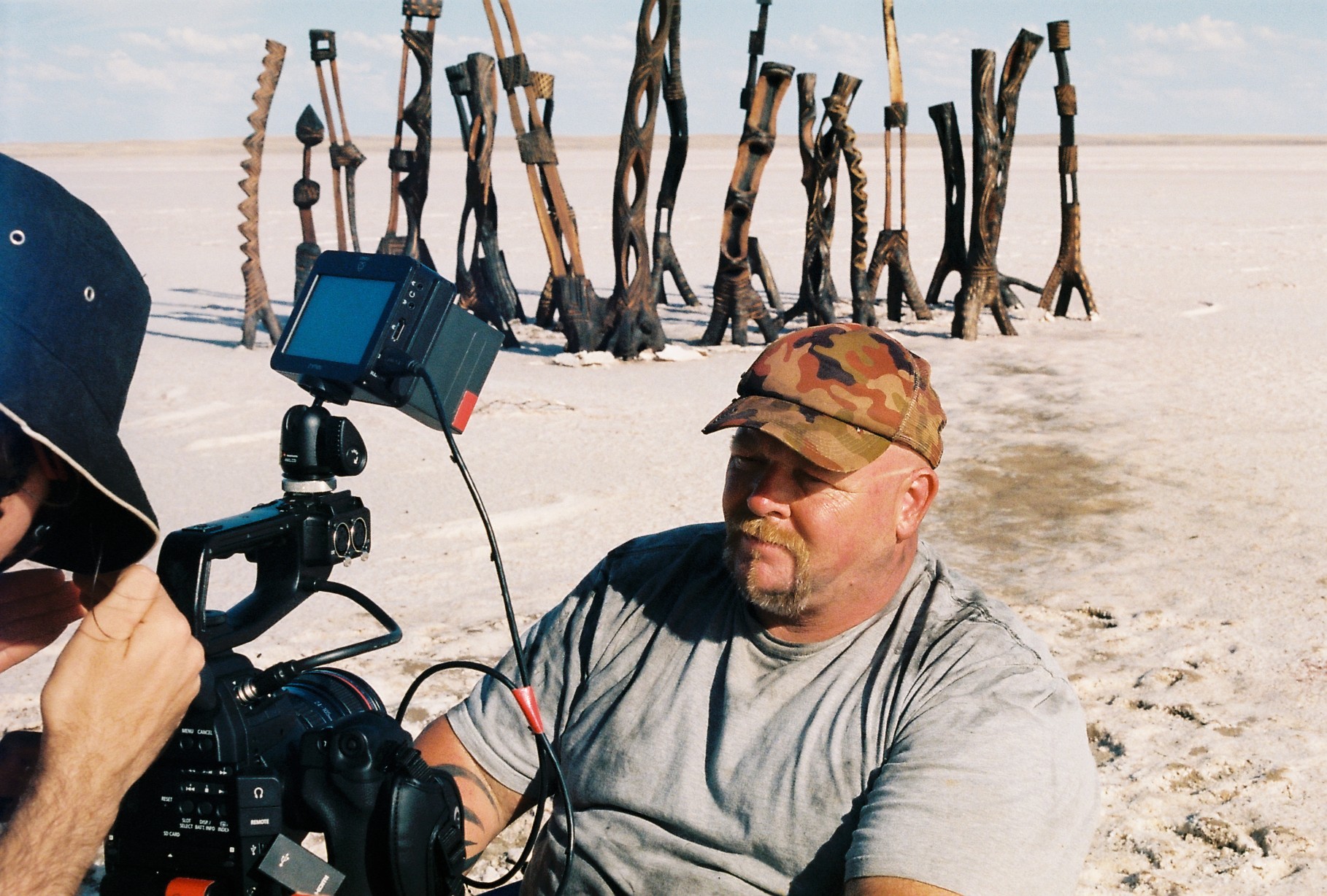 Robby Wirramanda on the Victorian Salt Flats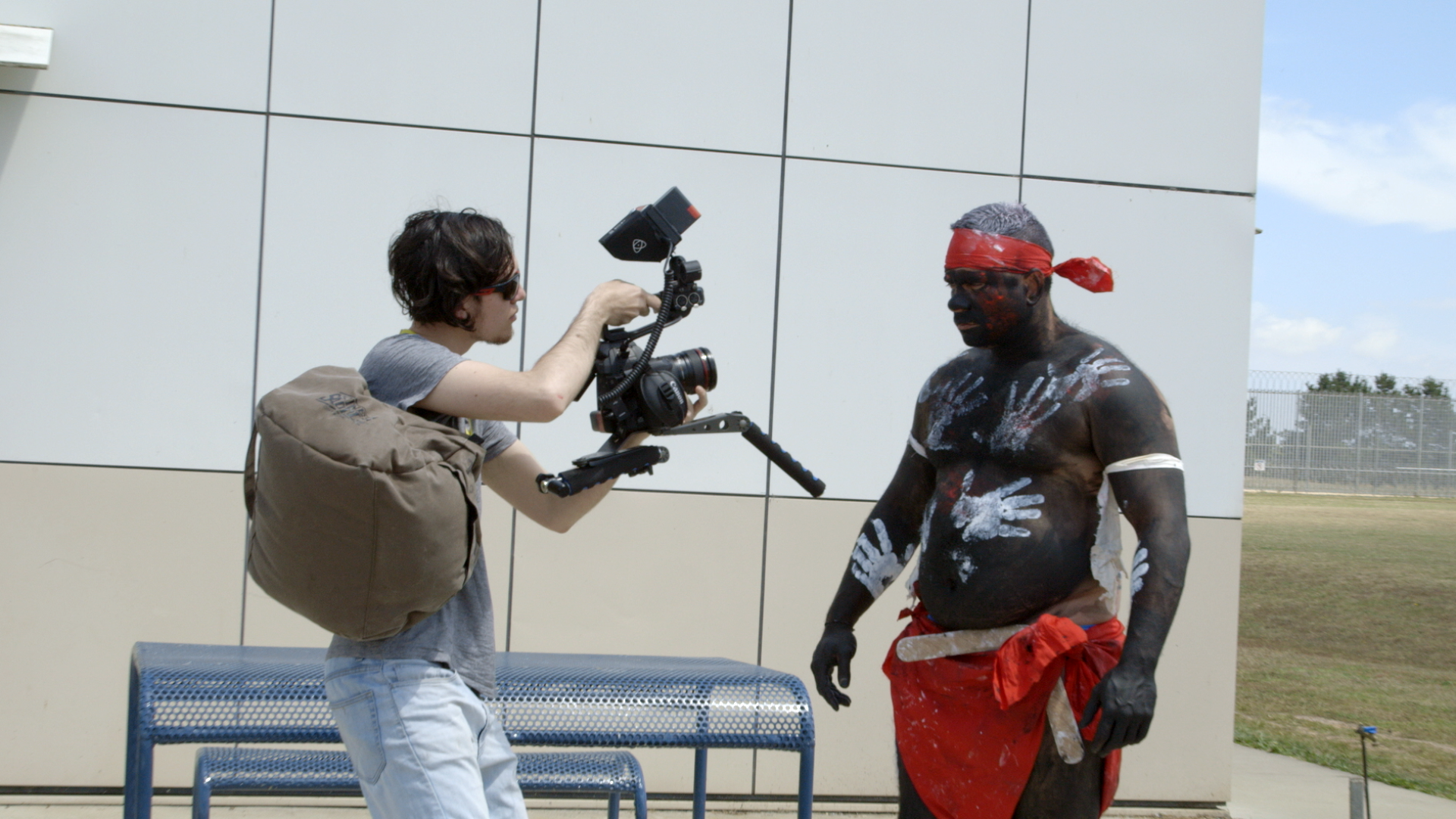 Inside Fulham Correctional Centre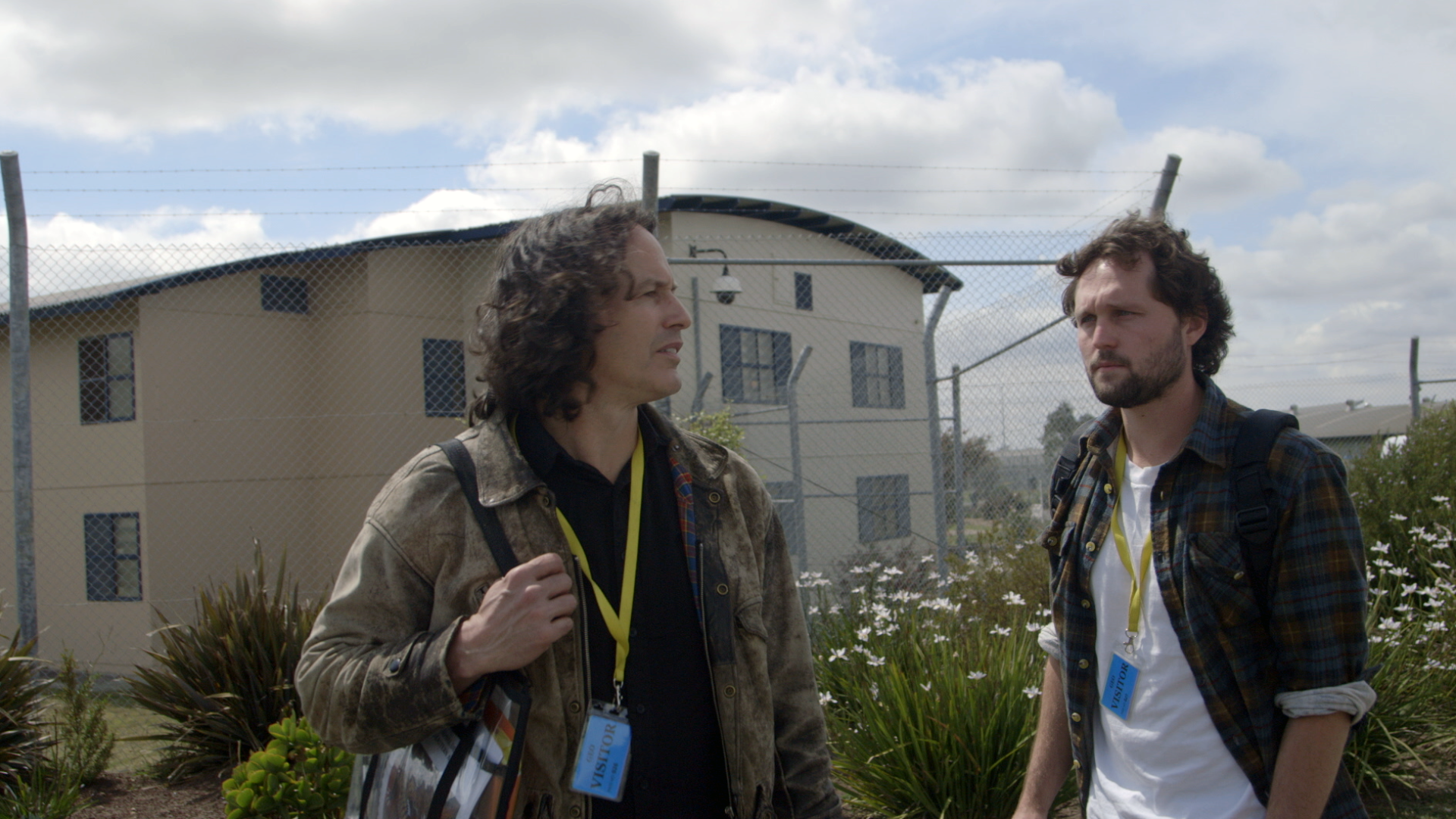 Director Alex Siddons with The Torch CEO Kent Morris
What people are saying...
" An uncompromising documentary "

Myf Warhurst,

ABC radio
"Siddons has expertly selected his interview subjects - each talks candidly about being an Indigenous man and the impact that being institutionalised has had on their identity."

Jake Watt,

maketheswitch.com.au
"Honest and eye opening"

Travis Akbar,

The Curb